Queue for visitors for 2 hours on Saturday and a great atmosphere both days! Mats Ronander and BOM delivered royally on Saturday!
Sunday offered even more quality music and joy with Clabbe af Geijerstam with Max Schultz, Chino Mariano, The Boppers, Stevie and the Houserockers, Dixie Klasson and secret guests – all wanted to join and celebrate Halkan's 50th anniversary and Scandinavian Guitar Show´ s 25th anniversary!
We broke a new record in terms of exhibitors – the exhibitor places were fully booked! And then all the visitors who came to talk, play and of course – find the dream guitar! A BIG THANK YOU to all of you who came and made the fair such a success!
Anders Anderson Guitars and Halkan Hallquisth, Halkans Rockhouse
As usual, there was a very high quality of what the exhibitors and organizers showed – both new fantastic instruments from the superbly skilled guitar builders who presented themselves and also lots of rarities. Anders Anderson, collector and trader of vintage guitars and co-organizer of the guitar fair, shows a very rare and unique Levin Deluxe from 1948.
Video: Vintage & Rare.
Congratulations to the winners of the fair!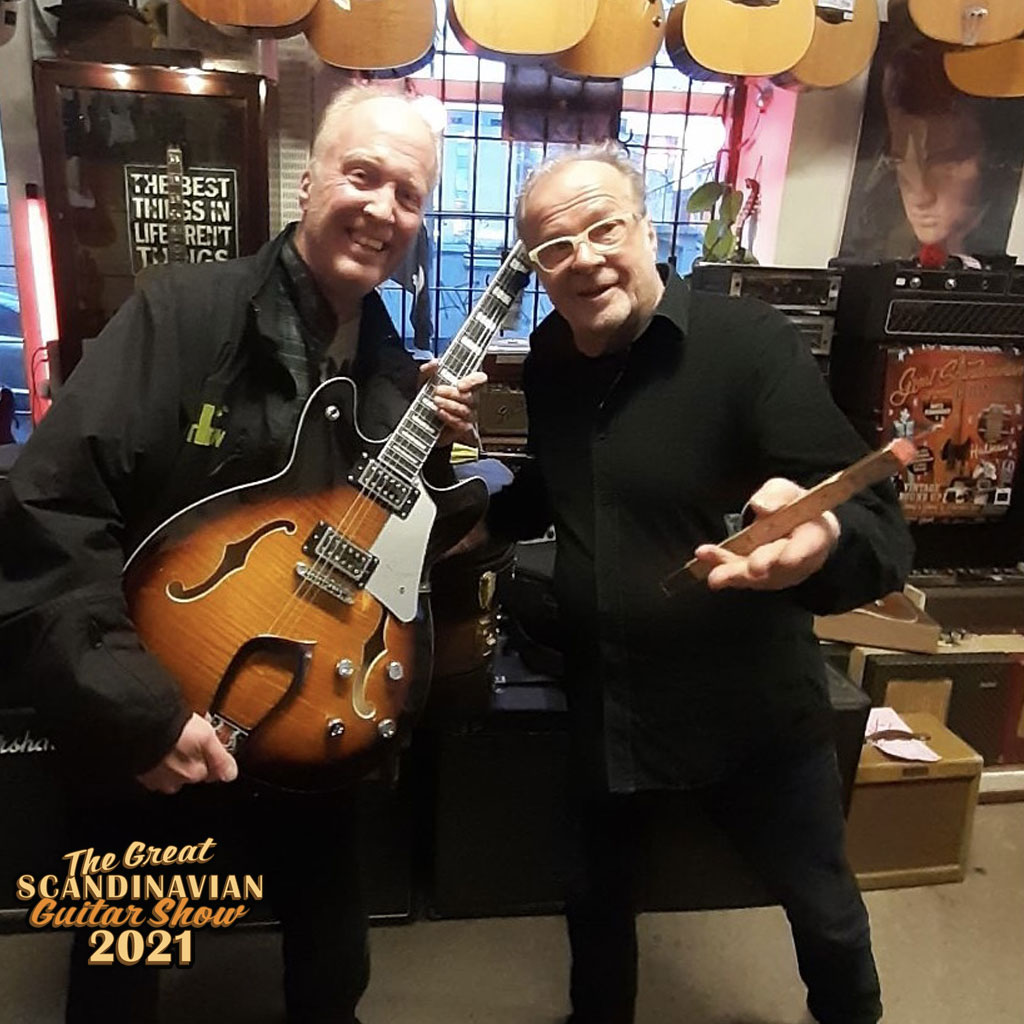 Also this year you had the chance to go home as a winner with a great guitar in your hand! Halkan congratulates Peter Bodlund (left) the winner of the Hagström guitar! Yeah!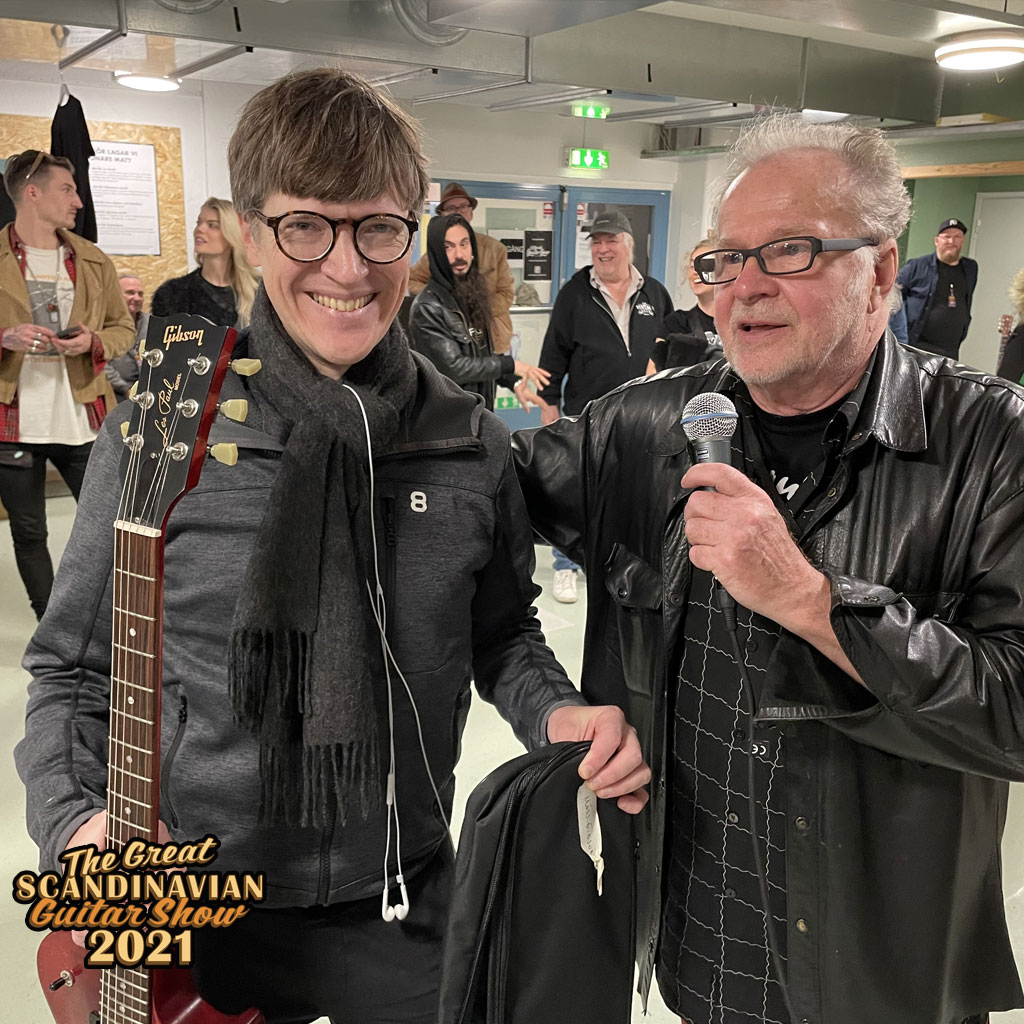 Everyone who paid admission on Sunday could also go home with a nice win! In the picture, Halkan congratulates winner no. 2 Alexander Kristoffersson (left) who won a cool Gibson.