Thanks to all of you who came to The Great Scandinavian Guitar Show 2022!
Northern Europe's biggest vintage guitar show – it was a great show with musicians, collectors, interested parties – and of course JUST YOU who came to chat, play and of course: FIND YOUR DREAM GUITAR! We ran our one-day show in new premises at Fryshuset. The theme for this year was Rare Arch & Flattop guitars – of course with a superb mix of all types of guitars and accessories.
Many thanks to all visitors and exhibitors – you make the show!
See you in 2023 – The show must go on!
Anders Anderson Guitars and Halkan Hallquisth, Halkan's Rockhouse.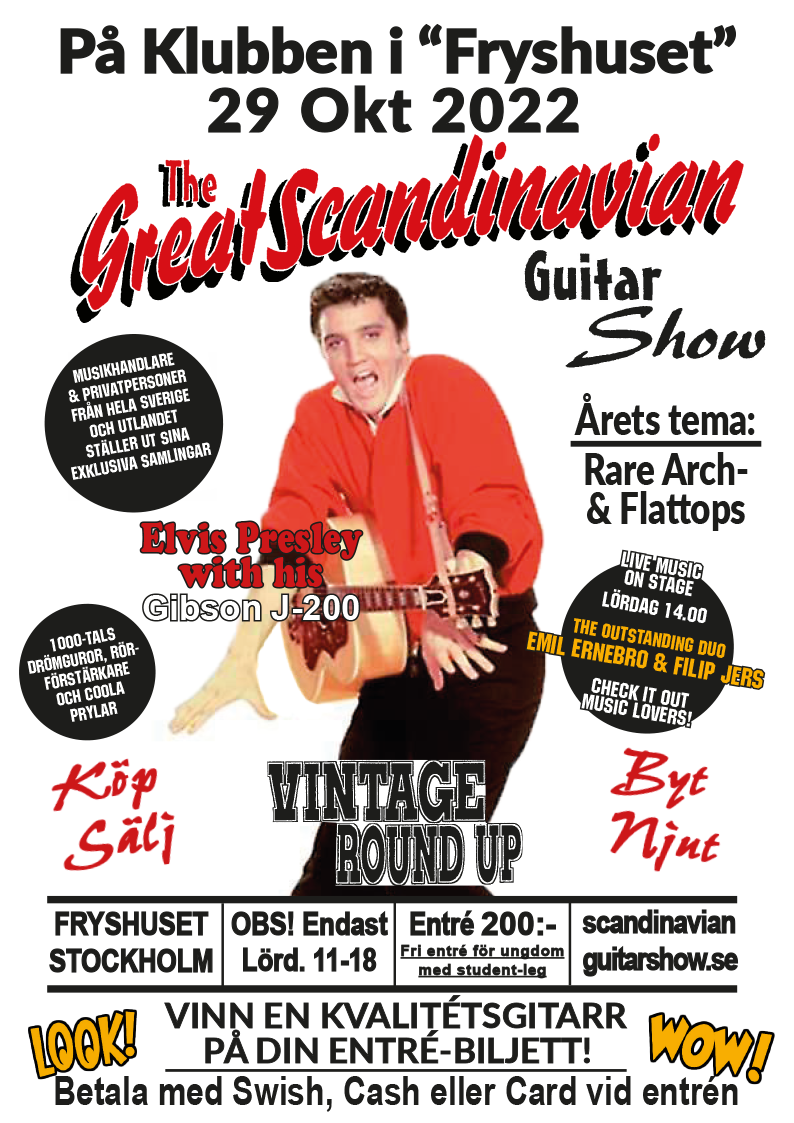 This year we also had the honor of presenting the fantastic guitarist Emil Ernebro and his equally fantastic companion harmonica player Filip Jers – it was an extraordinary show and extremely appreciated by the audience. Those of you who missed the artists can check them out on Youtube!
Congratulations to the winners of the show 2022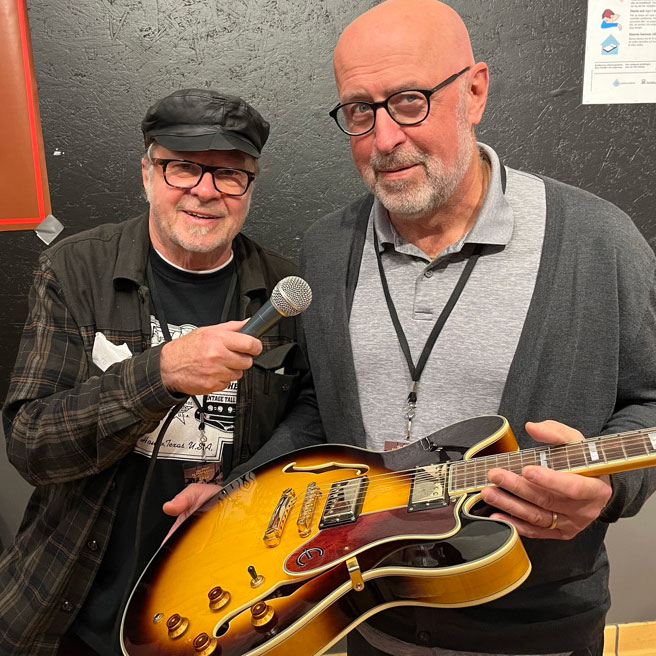 Carl Millard won first prize! His father receives first prize from Halkan Hallquist – a very nice Epiphone Sheraton!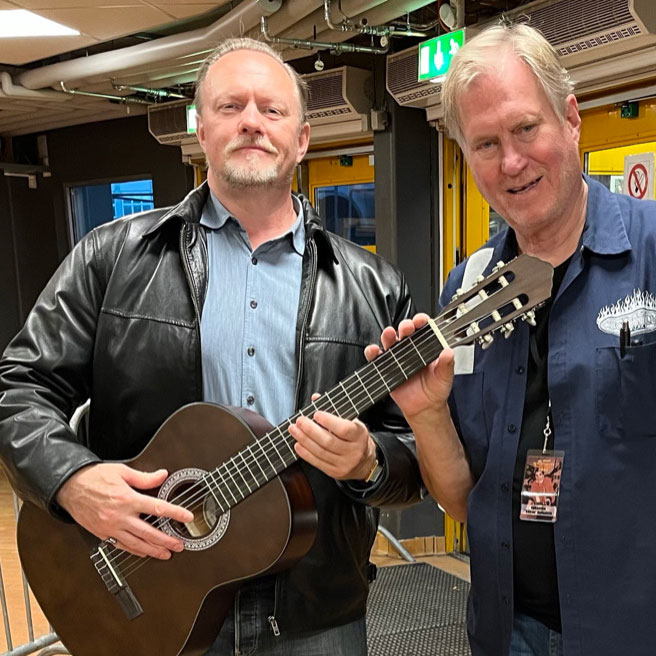 Anders Anderson hands over a Santana nylon-string guitar with built-in mic and tuner (2nd prize). The winner Christer Cronwall was very happy!